By Roman Buss.
Introduction
In recent months, the President has issued several proclamations that affect not only United States citizens, but also groups of students and workers who call this country home. Immigration has repeatedly proven to be a divisive political issue in this country, with most legal scholars, political experts, and even leisure debaters viewing this topic through the lens of illegal immigration. Being close to the border, Arizonians rarely hear about immigrants who have traveled to the state from Asia, Europe, or the Middle East, and who have come all this way to pursue their education. Arizona State University is currently home to more than 11,000 international students from more than 130 countries. Generally, a majority of these students enter the country on an F-1 or M-1 nonimmigrant student visa, which allows them to enroll as full-time students at an accredited institution. While these students provide great benefits to local institutions, and universities often rely on their full-tuition payments, they represent a group negatively affected by the President's recent travel restrictions. Therefore, schools need to find ways to help their students to ensure that international enrollment does not suffer and that students are able to enter the U.S. to pursue their education.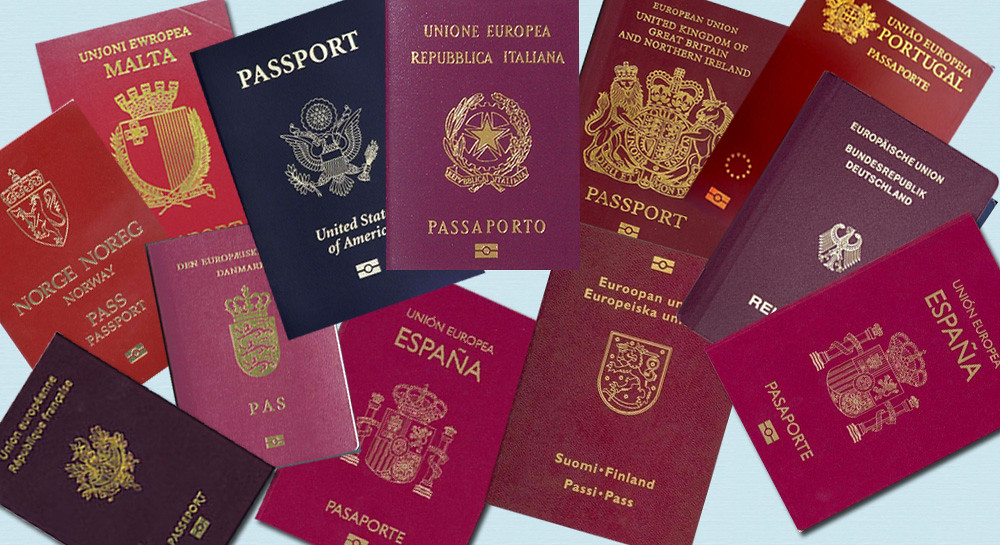 What Seems To Be the Problem?
In response to COVID-19, the President has issued numerous country-specific proclamations that limit or suspend entry into the U.S. On January 31, 2020, the President issued Proclamation 9984, which remains in effect until he seeks its termination. This proclamation suspends entry of all aliens who were physically present within the People's Republic of China, excluding the Regions of Hong Kong and Macau, during the 14-day period preceding their entry or attempted entry into the U.S. With the virus originating in Wuhan, China, Proclamation 9984 led the way in travel restrictions and reasoned that the potential for widespread transmission by those seeking to enter the country "threaten[ed] the security of our transportation system and infrastructure and the national security." At that time, China's neighboring jurisdictions had already taken action and introduced their own travel restrictions.
Notably, Proclamation 9984 also includes exceptions for certain groups of individuals who retain the ability to enter the country. For instance, lawful permanent residents or spouses of citizens are allowed to enter the country, and so is any alien invited by the government to mitigate the virus or any alien whose entry is in the nation's interest, as determined by the Secretary of State, the Secretary of Homeland Security, or their designees. These are only a few examples mentioned in the document, and the same list of exceptions appears in later proclamations as well.
On February 29, 2020, the President issued Proclamation 9992 that establishes near identical restrictions to Proclamation 9984, but for aliens traveling from the Islamic Republic of Iran. Notably, the proclamation also lays out a similar list of exceptions, including but not limited to aliens whose entry is in the nation's interest. This national interest exception appears again in both the European Schengen Area Proclamation 9993, issued March 11, 2020, as well as the Ireland and United Kingdom Proclamation 9996 issued three days later. With respect to the former, the President stated in his address that the suspension of entry would only last 30 days. However, the document itself makes clear that the travel ban remains in effect until terminated by the President, which has not happened as of September 17, 2020. Together, these proclamations cover travel from many countries and suspend entry of all aliens who were physically present there in the two weeks leading up to entry or attempted entry into the U.S. Finally,Proclamation 10041, issued on May 24, 2020, serves as the President's latest word on this issue and suspends entry of aliens coming from the Federative Republic of Brazil.
With many countries still fighting the spread of COVID-19, the U.S. continues to limit individuals' travel into the country, and all of the proclamations remain in effect today. Even for aliens not excluded, the Secretary of Homeland Security has established procedures and standards to regulate the travel of persons into the country and to facilitate medical screening when necessary, as well as quarantining individuals who may have been exposed to the virus.  International students seeking entry into the U.S. on F-1 or M-1 visas represent a large portion of those affected by these restrictions.
Should I Stay or Should I Go?
International students who are either applying for a visa to study in the U.S. or who are presently attending a U.S. university face a tough dilemma: should they travel into the U.S. to pursue their education, or, if already here, should they travel home for winter break with an inevitable trip back into the country come January? Fortunately, the Department of State (DOS) addressed this conundrum, at least in part, in its latest update issued on July 22, 2020. DOSutilized the national interest exception anchored within Proclamation 9993 and 9996 to allow certain individuals from the Schengen Area, United Kingdom, and Ireland to enter the U.S.
According to this update, qualified business and student travelers who are applying for or already have a valid visa may travel to the U.S. even though the proclamations remain in effect. More specifically, students traveling with a valid F-1 or M-1 visa "do not need to contact an embassy or consulate to seek an individual national interest exception to travel." Put differently, if a student already has a valid visa, they should be allowed to enter the country without taking any extra steps or carrying additional documentation. Those applying are directed to check the status of visa services at their nearest embassy or consulate, but if they receive the visa, then they will "automatically be considered" as well. In contrast, other business travelers, investors, or academics need to contact the nearest embassy in their country to receive the individual national interest exception. DOS reasons that "[g]ranting national interest exceptions for this travel . . . will assist the economic recovery from the COVID-19 pandemic and bolster key components of our transatlantic relationship."
How To Move Forward
While this update alleviates stress for students traveling from those areas, DOS has not released any updates with respect to students from China, Iran, or Brazil. Given that students coming from China represent a large portion of international students in the country, DOS should consider applying the same exception to the remaining groups of students. Furthermore, even in light of the recent reassurance regarding the national interest exception, there is no guarantee that students traveling under these conditions will not face issues at the port of entry. In the past, international students have encountered problems at different airports because local officers lacked information on relevant declarations or certain policy rescissions. With that in mind, international students must be cautious when traveling back home this winter and should seek guidance from their school's officials. After all, universities and colleges benefit from having international students on campus and should be involved in ensuring that students can reunite with family before returning to continue their education. Fortunately for our students, Arizona State University continues to closely monitor the issue and provide its international students with helpful guidance.