By Veronica Andreev. 
About the Merger 
In October 2022, Kroger and Albertsons announced their intent to merge. At the time of the announcement, Kroger operated 2,800 stores in 35 states, and Albertsons operated 2,273 stores in 34 states. As part of the merger, Kroger will engage in a nearly $25 billion takeover of its smaller rival Albertsons and assume $4.7 billion of Albertsons's debt. The result will be a massive grocery store chain with nearly 5,000 stores across the United States. 
In an effort to obtain regulatory approval of the merger, Kroger announced in September 2023 that it would sell more than 400 of its stores to C&S Wholesale Grocers, a longtime supplier to grocery stores, for the sum of $1.9 billion. It will also divest itself of several private label brands, including Debi Lilly Design, Primo Taglio, Open Nature, ReadyMeals, and Waterfront Bistro. In order to further ensure regulatory approval, Kroger may require C&S to buy an additional 237 stores in certain regions of the United States.
Possible Benefits 
After making the initial announcement, Kroger's CEO, Rodney McMullen, explained that the merger could have several benefits for the American consumer. He argued that the merger could save $1 billion annually as a result of lower administrative costs, more efficient manufacturing and distribution, and shared investments in technology. The company would, in turn, use these savings to create lower prices, higher wages, and improved stores. Kroger has also repeatedly stated that it "will not close any stores, distribution centers or manufacturing facilities as a result of this merger, including stores that may need to be divested to obtain regulatory approval."
J.P. Morgan analyst Ken Goldman added to the list of possible benefits by explaining that the resulting company would be strong enough to help fight food price inflation. According to Goldman, a strengthened Kroger "would have more power to reject food producers' price increases." This power would stem from Kroger and Albertsons's combined ability to compete directly with food manufacturers through their own 34,000 private label food products spread out across various price points. 
Other commentators have expressed that the merger would be the best outcome for union workers. Kroger has had strong union membership for over 80 years. While membership in the United Food and Commercial Workers (UFCW) union has been declining since 2002, Kroger has actually grown its UFCW membership. If the deal is blocked, however, Albertsons will remain for sale. This could result in the sale of Albertsons's portfolio piece by piece. Such a sale would, in turn, result in the loss of thousands of union jobs. In contrast, the purchase by Kroger seems like a safe option to ensure that no stores are closed or store associates laid off. For its part, UFCW disagrees with this view. It has publicly opposed both the merger and proposed divestiture, citing the loss of jobs that followed the Safeway-Albertsons merger in 2015.
Arizonans' Concerns
Kris Mayes, Arizona's attorney general, is one of several state attorneys general who have voiced their disapproval of the merger. Mayes believes the merger will impact Arizona more severely than it will other states because the state's three largest grocery stores—Fry's, Safeway, and Albertsons—would all be consolidated into a single corporate entity as a result of the merger. The Arizona Attorney General website has a page dedicated to the proposed Kroger-Albertsons merger. The site states that Kroger and Albertsons currently operate more than 250 stores in the state, employ over 35,000 Arizona workers (they are among the top six Arizona employers), and account for almost half of Arizona's grocery market sales. In order to better assess the impact of the merger on Arizonans, Kris Mayes has engaged in "Listening Sessions" across the state, in which Arizonans are encouraged to voice their concerns about how the merger will impact them. One of these sessions, held October 23 in Phoenix, was also attended by the FTC Chair Lina Khan.
Among the worries of Arizonans about the merger, two seem to be recurring. First, many Arizonans are concerned that the merger will grant Kroger monopoly power to increase the price of food at the same time Arizonans are struggling with inflation. Sierra Vista resident Rebecca Smith reflected, "When . . . you remove competition, you remove accountability." "There's no reason," she continued, "why prices couldn't keep going up if you're the only grocery store in the area." Second, Arizonans fear that, if some stores are closed after the merger, there will be "pharmacy deserts" and a lack of groceries within walking distance of their homes. A Chino Valley resident shared that there is a single Safeway in her town. If that store closes, she explained, everyone would be required to drive to Prescott for groceries. The concern around store closures is particularly acute for Arizona's seniors, who often cannot drive to distant locations and do not have the technological means or proficiency to engage in online grocery shopping.
Rural Arizonans have cause to fear the closure of grocery stores after an ownership transfer. In 2014, Albertsons sold 10 of its Arizona grocery stores to the Pacific Northwest grocery chain Haggen. Almost immediately after cutting the ribbon, the stores—several of which were located in rural areas—started shutting down and employees unexpectedly lost their jobs.
As for Kroger's proposed divestiture, Mayes does not believe it will be the end-all solution. She reasons that the efficacy of the divestiture scheme will depend largely on whether the entity who purchases the stores is strong enough to keep them open.
How Do Other States Feel?
Even after Kroger's announcement of its divestiture plan in September, state attorneys general continue to oppose the merger. Mayes's office is in regular contact with the attorneys general of five other states likely to be most affected. These states include California, Colorado, Nevada, New Mexico, and Washington, all of which are still investigating the possible effects of the merger on their citizens. Rob Bonta, the California attorney general, has expressed, "There is not a lot of reason not to sue." He remains concerned that the deal will result in higher prices for consumers, lower payments to California farmers, the creation of food deserts, and adverse impacts on workers.
Consumers, on the other hand, have not been as patient. Preferring to be proactive, a group of twenty-five consumers from around the country filed an antitrust lawsuit in California seeking to block the merger and reverse a special dividend payment of nearly $4 billion to Albertsons shareholders. U.S. District Judge Vince Chhabria, however, dismissed the complaint in August. The judge explained that the plaintiffs lacked standing because they did not demonstrate how the merger "would affect any one of them personally." He denied their motion for a preliminary injunction for the same reason, also noting that it would be premature to grant the motion as "the contours of the merger have not yet become clear enough."
Conclusion
Arizona Attorney General Kris Mayes will likely continue in her intention of opposing the Kroger-Albertsons merger under Arizona antitrust laws. While she has not yet made a final decision, she did submit that "I have not heard one single positive thing in any of the town halls I've had in Arizona." When she asked one of the companies involved in the merger if it would be willing to guarantee that it would not close any stores or lay off employees for the next ten years, she received no answer.
The FTC is continuing to review the deal to ensure it is not a violation of federal antitrust law. If approved by regulators, the deal is expected to close in early 2024.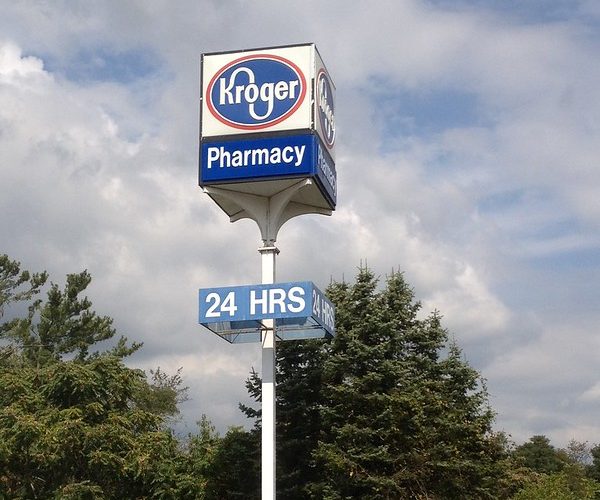 Veronica is a 2L Staff Writer for the Arizona State Law Journal. After moving to Arizona from the San Francisco Bay Area, she attended the University of Arizona where she earned a B.A. in Law with a minor in Intercultural Studies. Veronica is currently interested in business organizations law and estate planning but is open to exploring other areas of the law as well before graduation.