By Anna Boerwinkle.
In a 2016 campaign speech in Phoenix, Donald Trump promised supporters that he would stop providing federal funding to so-called "sanctuary cities." Throughout his campaigns and presidency, his fight against sanctuary cities has been one of the many ideas he has espoused in his efforts to quell illegal immigration and strengthen border security.
The term "sanctuary city" is itself an amorphous term. Generally, the term is used to label localities that have laws or policies mandating that state or local authorities do not cooperate with Immigration and Customs Enforcement (ICE) in various ways to detain and deport individuals who have come to the United States illegally.
Over100 cities and counties in the United States are considered to be sanctuary cities, as well as 11 states. A common sanctuary policy that many jurisdictions adopt is the refusal to comply with requests by ICE to prolong the detention of individuals suspected of violating immigration laws. Known as a detainer request, this accommodation allows ICE more time to take the individual into custody.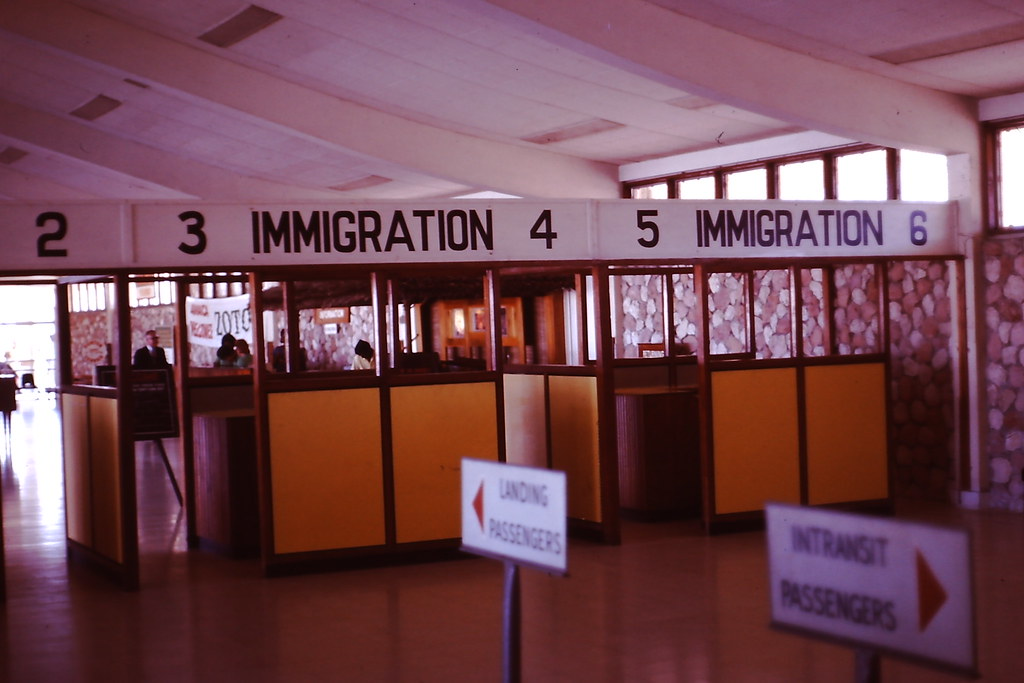 While Arizona is home to about a quarter-million undocumented immigrants, the state and its cities currently have zero sanctuary laws in place.  
HOW CITIES MAKE IT HAPPEN: RELYING ON PRINCIPLES OF FEDERALISM
The idea of states refusing to cooperate with federal authorities, and even going so far as to pass laws that prohibit such cooperation, seems at odds with the Constitutional idea that federal law reigns supreme to state law—a fundamental legal principle first established in the seminal 1819 case of McCulloch v. Maryland. But federal power has its limits. Through cases such as Printz v. United States, the Supreme Court has established that the federal government cannot act through the states by compelling them to help fulfill its federal tasks; doing so violates the Tenth Amendment and the notion of state sovereignty. Additionally, the only statutory requirement pertaining to this issue is 8 U.S.C. § 1373, which simply prohibits state or local entities from restricting any government official from communicating with ICE about the immigration status of a person.
Because of constitutional principles and an absence of relevant statutes, states can argue that they are protected from being compelled to utilize their own resources in order to further the goals and operations of ICE, which is a federal agency. As long as they do not actively violate federal law, states are generally able to decide the extent to which they cooperate with ICE.           
HEATING UP: THE DEBATE IN ARIZONA          
In January of 2017, President Trump issued an executive order declaring that he would withhold federal funding from sanctuary cities. The broad order had little practical effect and was mostly seen as a statement of intent to follow through on campaign promises. Regardless, this order sparked a heated debate in Arizona and prompted advocates on both sides of the issue to take action.
Shortly after the executive order, the Phoenix City Council considered and denied a petitionto limit cooperation with ICE and to declare Phoenix a sanctuary city. The mayor of Phoenix at the time, Greg Stanton (D), claimed the council was precluded from approving the petition because of Arizona Senate Bill 1070 (see below).
In 2019, Tucson voters opted against Proposition 205, which would have protected individuals from deportation when in contact with city police by limiting officers' ability to ask about immigration status. Local councilmembers and many state politicians spoke out strongly against the measure, and supporters of the initiative sued some of these politicians for using taxpayer dollars to distribute materials encouraging voters to reject the proposition. Additionally,advocates in Flagstaff have pushed to pass Frankie's Law, a city ordinance with multiple measures protecting immigrants and weakening the city's relationship with ICE. The ordinance is named after a Flagstaff man who was deported in August 2017 and consequently committed suicide.
In January of 2020, Arizona Governor Doug Ducey (R) asked state lawmakers to pass a ballot initiative allowing voters to approve an amendment to the Arizona constitution which would ban sanctuary cities and prohibit "restrictions on the enforcement of federal immigration law." After a contentious hearing on the initiative, Arizona Senate leadership and Ducey, under pressure from various business groups and Latino leaders, abandoned the legislation. Since then, Ducey has declined to consider similar laws that have been introduced.
THE LOOMING PRESENCE OF SB 1070
Many of those in opposition of Arizona sanctuary cities say that such a concept expressly violates Arizona Senate Bill 1070, a controversial law which passed the state legislature in 2010 granting state authorities more power to investigate and arrest those they suspected of being illegal immigrants. Critics of the bill argue that its provisions both encouraged and led to racial profiling by police. Years of protests and contentious national debate ensued. In 2012, the Supreme Court struck down three of the main provisions in the Bill while upholding the so-called "show me your papers" measure. This part of the law required officers to ask detained or arrested individuals whom the officers suspected of being in the country illegally to verify their immigration status. In response to continuing protest in the wake of the court's decision, Attorney General Mark Brnovich issued an informal opinion in 2016 prohibiting law enforcement from prolonging an individual's detainment in order to check citizenship status, as well as from arresting an individual based on their race. The opinion was seen as a positive step among many immigration advocates, but ultimately failed to provide clear or binding guidance to law enforcement and citizens about the exact limits of state authority.
WHERE TO NOW? THE OUTLOOK FOR THE STATE 
Arizona has almost certainly not seen the last of the debate surrounding the establishment of sanctuary cities in the state. While those in opposition of sanctuary laws claim that such provisions would lead to more crime, research suggests that sanctuary laws might actually lower crime rates by allowing more trust and communication to develop between citizens and police.
Regardless, as current constitutional case law stands, state governments are not and cannot be required by law to carry out a task on behalf of ICE or allocate state resources to assist federal law enforcement. States (and localities, barring preemptive state action) are free to choose their level of cooperation with ICE and develop laws that reflect these policy choices. To ensure that all voices are heard in this decision-making, advocates on both sides of the issue should strive to educate the public about what deeming a locality a "sanctuary city" would actually entail, as well as delineate what specific policies they are pushing for and why.
Even if sanctuary laws are passed by city councilmembers in an Arizona municipality, any provision will undoubtedly be scrutinized under what remains of SB 1070. Thus, for advocates of sanctuary laws, perhaps the best place to start is calling for the total repeal of SB 1070, which would help pave the way for more successful efforts to establish sanctuary cities. If this fails, Arizona advocates will have to prepare for extensive litigation and argue that their legislation does not violate SB 1070, as well as other federal and state laws.