By Shayna Frieden.
100 years ago, Congress enacted the 19th Amendment granting women the right to vote. Today, voting rights are at the center of one of the most contentious elections in our nation's history. Driven by the pandemic, voting by mail has not only created a partisan divide, but threatened the results of the election. And in both the present and future arenas of voting and election rights law, Arizona is no small player.
Partisanship and the Election Outcome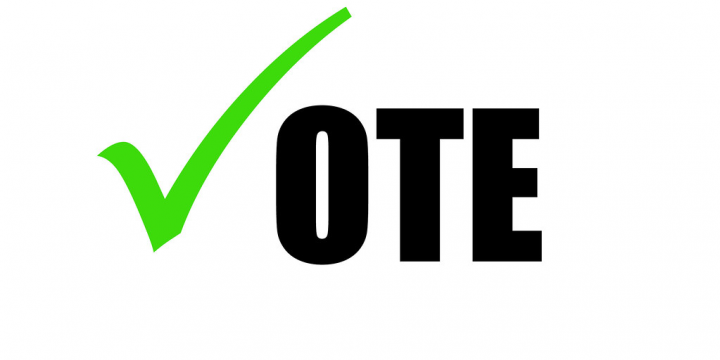 Prior to the outbreak of Covid-19, the rates at which Democratic and Republican voters cast their ballots in person or by mail were equivalent. Since April of 2020, stated preferences between Democrats and Republicans began to diverge. Recently, 47% of Democrats have said that they plan on voting by mail, while only 28% of Republicans have said that they intend to do so. Lawyers for the Democratic Party have also sued in over 24 states to eliminate or ease absentee and mail-in voting restrictions. In response, Republican Party lawyers have defended voting restrictions and sued to overturn new laws expanding rights in 20 states. Meanwhile, throughout this campaign season, President Trump has continued to make the empirically unfounded assertion that mail-in voting is fraudulent. At a press conference in late September, President Trump declined to commit to "a peaceful transfer of power" if he lost the election. Again pointing to mail-in voting, President Trump said, "The ballots are a disaster. . . . Get rid of the ballots and you'll have a peaceful . . . there won't be a transfer, frankly, there'll be a continuation."
Aside from claims of fraud, mail-in voting does come with great risk. Due to its more extensive requirements and the inexperience of younger voters, there is a much higher danger that mail-in ballots will be rejected. For example, more than 550,000 mail-in and absentee ballots were disqualified in the 2020 primaries. Especially where key swing states have embraced mail-in ballots, this could truly change the outcome of the election. Likely as a result, there has been a greater emphasis on in-person voting within the Democratic Party. In early September, Joe Biden cast his general election ballot in-person in Delaware, and New York Representative Alexandria Ocasio-Cortez has said that she plans on voting early and in person. The Collective PAC and Black PAC, which both previously encouraged mail-in voting, now encourage early, in-person voting, as well.
On September 25th, the Maricopa County Recorder, Adrian Fontes (D), filed a lawsuit to expand voting access to those significantly affected by the coronavirus. Under normal circumstances, the members of special election boards are responsible for hand delivering ballots to those who are unable to go to polling sites due to illness or physical disability. Voters with disabilities may also receive help in filling out their ballot, with personal contact between the voter and special election board required. Fontes, along with Secretary of State Katie Hobbs (D), asked the court to affirm their policy to allow those special election board members to mark voters' choices over video conference platforms if the voter cannot vote by mail and personal contact creates increased health risk due to the coronavirus. Arizona Attorney General Mark Brnovich (R), along with Governor Doug Ducey (R), asked the court to prevent its use, arguing it would violate state law.
At oral argument, on October 5th, the Attorney General did agree that there may be situations where it is appropriate to allow a person with disabilities to vote over video. He contended, however, that the County Recorder exceeded his authority in issuing this policy. Ultimately, the court denied both sides' requests. Positively, the court confirmed that video voting may be necessary under Arizona and federal law where one's disability, inhibiting him or her from voting in person or by mail, keeps him or her from voting completely. Arizona law states that "[a] qualified individual with a disability shall not be excluded from voting or be discriminated in voting. . . by reason of the disability." Federal law requires "reasonable modifications" to state voting requirements—here, the personal contact requirement—when "necessary to avoid discrimination on the basis of disability." Accordingly, the court declined to forbid voting via video conference for those with a genuine health risk who cannot be in personal contact with the two-person special election board. It further dismissed the Attorney General's claim that the County Recorder overstepped his authority. Nevertheless, the court did not endorse video voting for anyone who wants to use it. Because it would be impossible to know ahead of time how many voters will request the accommodation or which circumstances will require voting via video, the court could not affirm the County Recorder's policy in advance of its use. During the primary election, Maricopa County used video conferencing for 10 voters.
On October 2nd, the Supreme Court granted certiorari to review two Arizona, voting-rights cases, Brnovich v. Democratic National Committeeand Arizona Republican Party v. Democratic National Committee, to be argued together.
Brnovich v. Democratic National Committee concerns Arizona's out-of-precinct policy and ballot-collection law. Arizona's out-of-precinct policy is to reject the counting of provisional ballots cast by in-person voters on Election Day, yet outside of the voter's designated precinct. Its ballot-collection law allows only certain people, mainly caregivers, family and household members, and mail carriers or election officials, to collect and return another person's mail-in ballot. When a person's completed early ballot is handled by someone else, it is known as "ballot harvesting." The Democratic National Committee argues that the policy and law each violate Section 2 of the Voting Rights Act, which prohibits racial discrimination in voting. Finding that racial minorities disproportionately vote outside of their precincts and use ballot harvesting, the U.S. Court of Appeals for the 9th Circuit held that Arizona's out-of-precinct policy and ballot-collection law do violate Section 2. In asking the Supreme Court to grant review, Arizona Attorney General Mark Brnovich (R) defended the policy and law as "commonplace" practices that dozens of other states similarly use to prevent election fraud. The Republican Party further insisted that these rules are "race-neutral and offer all voters an equal opportunity to vote."
Consequently, Arizona Republican Party v. Democratic National Committee asks whether, under Section 2, states must authorize any voting practice that racial minorities would disproportionately utilize, notwithstanding that existing voting procedures may be textually race neutral. The Supreme Court will also decide if the 9th Circuit was correct in finding that discriminatory intent tainted Arizona's ban on ballot harvesting. The 9th Circuit put its ruling on hold while the justices decided whether they would grant review. Therefore, out-of-precinct voting and ballot harvesting will remain prohibited in Arizona through the November election.
In closing
With a momentous election in less than a week and the Supreme Court set to review matters connected to the Voting Rights Act, the future of voting rights and election law may soon see some changes. So, get ready, get set, VOTE!