By Jack Prew-Estes.
Arizona is in the midst of a water crisis. Drought and overuse have parched the Colorado River and its attached reservoirs. As a result, Arizona must endure new water cuts this upcoming year. And while state legislators contemplate expensive solutions like desalination technology, the State Land Department has allowed a private company to use up precious groundwater in Butler Valley. Not only is the company using massive amounts of water, which is bad enough, they are paying the State a fraction of the water's value in what has been called a "Sweetheart" deal. The company, based in Saudi Arabia, goes by the name Fondomonte. Their business in Arizona—cultivate the water-intensive crop alfalfa. The alfalfa is then shipped back to the Middle East and used to feed livestock. Meanwhile, the local water crisis pervades.
The Water Situation in Arizona
It is common knowledge that Arizona does not have an abundance of water. After all, a significant portion of the State is a desert. In such a dry climate, proper water management is essential (the Arizona Department of Water Resources has programs in place to ensure a 100-year water supply is available in many areas of the State.) Unfortunately, no amount of water management may overcome the changing climate and rapid population growth in Arizona. The Colorado River, which accounts for over a third of Arizona's water supply and is the largest renewable source for the State, will begin operating under a "Tier 2" shortage designation starting January 2023. This cut will force Arizona to reduce its Colorado River water consumption by twenty-one percent. 
For city residents, this round of cuts is not expected to impact residential use. But future cuts are inevitable as the Colorado River (and in turn Lake Mead) continues to diminish. These future cuts will create a greater reliance on Arizona's other water supplies, the largest of which is groundwater. This groundwater is the type of nonrenewable water that Fondomonte has pumped to grow alfalfa in Arizona for the last seven years. 
Fondomonte's "Sweetheart" Lease
In 2015 the State Land Department and Fondomonte entered into a land lease that allowed the company to pump groundwater with no limitations. The absence of any water use limitation does not come at a premium cost; Fondomonte pays a mere twenty-five dollars per acre on the lease. Market price for farm land in Butler Valley is estimated to be worth approximately six times that amount. To make matters worse, the land in this area rests upon what is called a transfer basin; water in a transfer basin can be shipped to other areas of the State where groundwater is more regulated. This transferability makes the water even more valuable, and the lease even more egregious.
It is impossible to know for certain exactly how much groundwater Fondomonte is using. They have no obligation to share that information. But estimations, including one from the State Land Department, place their annual usage between 18,000 and 22,400 acre-feet of water. The lower figure being enough water to supply 54,000 Arizona households. This amount of water should cost millions, yet Fondomonte pays only $86,000 a year on their lease. 
Arizona's Constitutional Safeguards
There are two provisions within the Arizona Constitution that are likely violated by Fondomonte's lease. The first is the "Gift Clause." Under the Gift Clause, the State and its departments are prohibited from subsidizing private companies. Of course, the State may contract with private companies, but any value given must be for a public purpose and proportional to the value received. There is no evident public purpose that justifies Fondomonte's steeply discounted land lease. Moreover, the discrepancies between Fondomonte's deal, the market value of the land, and the value of the groundwater are wildly disproportionate. Unless Fondomonte is willing to compensate for the State's lost value, it is hard to imagine that their lease could ever survive a Gift Clause analysis.
The second provision, Article 10, Section 4, requires all state land, land-leases, and other byproducts of land to be appraised and sold for their true value. Again, Fondomonte's lease does not appear to meet this constitutional requirement. Even under conservative estimates. 
Moving Forward
It is increasingly likely that we see a resolution to this problem after the upcoming 2022 elections. Fondomonte's lease has been publicly criticized by candidates in Arizona's gubernatorial election as well as those running for Arizona Attorney General. Candidates from both sides of the aisle have made calls for investigation or even dissolution of land leases like Fondomonte's. It is rare to see Kris Mayes, Abe Hamadeh, Kari Lake, and Katie Hobbs all in agreement on a particular issue. Such bipartisan support suggests that, regardless of which party prevails this November, actions will be taken to terminate or at least investigate Fondomonte's lease.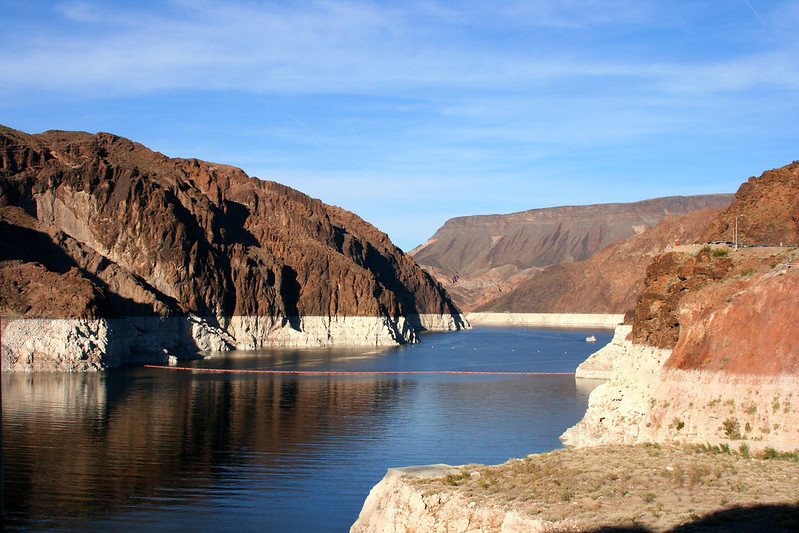 Jack is a 2L from Rochester, NY. He is currently pursuing a career in civil litigation. Outside of school, he enjoys the gym, playing guitar, and all things related to Buffalo Bills Football.