By Sophie Haase. 
Governor Hobbs' Recent Executive Order
On January 20, 2023, Governor Katie Hobbs issued an executive order mandating the appointment of an Independent Review Commissioner to review and report on the Arizona Department of Corrections, Rehabilitation, & Reentry's (ADCRR) death penalty protocols and procedures. 
Under the order, the appointed Commissioner shall investigate, review, and provide transparency regarding: (1) Arizona's procurement of lethal injection drugs, including the source of the drugs, the cost to the State for their procurement, and drug composition, (2) Arizona's procurement of gas chamber chemicals (as Arizona is the only state to currently have a working gas chamber), (3) ADCRR procedures for conducting executions (i.e., setting lines for a lethal injection, transparency/media access regarding executions, inmate's access to legal counsel, and contingency planning), and (4) staffing considerations for properly conducting and administering executions. The Commissioner shall issue a report with his or her recommendations, which will be evaluated by Hobbs and the Attorney General. 
This order was issued in response to a growing amount of controversy in the capital punishment landscape that had otherwise been silent since 2014. After eight years without any executions, Arizona lethally injected three death row inmates in 2022. These "botched" executions, coupled with the general level of secrecy surrounding these procedures, have created public distrust and prompted the need for executive action. Hobbs joins the governors of Alabama, Ohio, and Tennessee who have also moved to review their execution protocols after problematic executions.
The Catalyst for Arizona's 8-Year Execution Hiatus 
Joseph Wood was sentenced to die in July 2014 for two murders committed in 1989. He made last-minute appeals to stay the execution, arguing that his First Amendment rights were violated due to the secrecy surrounding execution proceedings. In particular, he challenged Arizona's refusal to disclose information about the source of the lethal injection drugs and the qualifications of the personnel who would oversee his execution. Although the Ninth Circuit stayed Wood's execution, finding his constitutional arguments persuasive, the U.S. Supreme Court ultimately overturned the stay, allowing Arizona to keep the information secret and allowing the execution to proceed.
On July 23, 2014, it took nearly two hours to complete Wood's execution. He was injected with a combination of drugs at a dose 15 times greater than the amounts called for in Arizona's execution protocol. Witnesses attested that Wood "gasped and snorted more than 600 times" during the procedure. Wood's gruesome execution received national attention, and Arizona was widely criticized, with some commenters saying the execution amounted to torture.
This negative attention, combined with Arizona's difficulty in obtaining execution drugs, resulted in an eight-year hiatus on executions within the state. 
Arizona's Botched Executions of 2022
Arizona resumed executions in 2022, putting Clarence Dixon, Frank Atwood, and Murray Hooper to death. None of these executions were "trouble-free," and in each case, reports showed that the execution team struggled to properly administer the drugs in a timely, humane manner. In Dixon's case, for example, executioners attempted to insert an IV into his arm for twenty-five minutes before making an incision in his groin area to successfully place the IV line. 
Dixon's attorney noted that, given Arizona's secrecy regarding the qualifications of its executioners, it's unclear whether the difficulty in properly placing Dixon's IV lines "was due to incompetence, which resulted in the unnecessarily painful and invasive setting of a femoral line." Similar issues were encountered with Atwood and Hooper's executions. Death-penalty researchers contend that these drawn-out procedures demonstrate lethal injection is not a humane process.
Most recently, in response to these flawed executions, Arizona death row inmate Aaron Gunches moved the Arizona Supreme Court to withdraw his previous request to be executed. In his motion, Gunches stated that the three recent executions were carried out in a manner amounting to torture, arguing that any execution warrants issued under Arizona's current death penalty procedures would constitute cruel and unusual punishment. 
Addressing Arizona's Troubled Death-Penalty Past & the Public's Response 
Hobbs' executive order directly addresses the issues posed by Wood's 2014 execution, and the three executions last year, acknowledging that "Arizona has a history of executions that have resulted in serious questions about ADCRR's execution protocols and lack of transparency" and that "a comprehensive and independent review" was necessary "to ensure these problems are not repeated in future executions." Attorney General Kris Mayes has announced her intent to halt all executions until Hobbs' death penalty review is complete. 
The public's response has been mixed. Dale Baich, a former federal public defender who represented Joseph Wood, and who currently teaches death penalty law at Arizona State University, stated that Hobbs and Attorney General Mayes "should be commended for taking this matter seriously." However, Laura Conover, Pima's district attorney, expressed disappointment that Hobbs' study was limited to discovering the cause of botched executions. She argued that more attention should be devoted to broader issues, like how prosecutors choose which cases they will seek the death penalty for, and the inherent biases associated with that process. 
Hobbs' response indicated that this independent review may not be the only measure enacted to address death penalty concerns, promising she "would be willing to entertain further action on the broader issue of the whole process." 
Conclusion 
As this investigation proceeds, important changes may be made to address the constitutional concerns implicated by the death penalty. Will we see Arizona law alleviate First Amendment concerns by eliminating the secrecy surrounding execution protocol? Will there be a change to the way lethal injections are administered or the drugs used during these procedures? Could Hobbs' executive order be the first step toward abolishing the death penalty in Arizona? Stay tuned.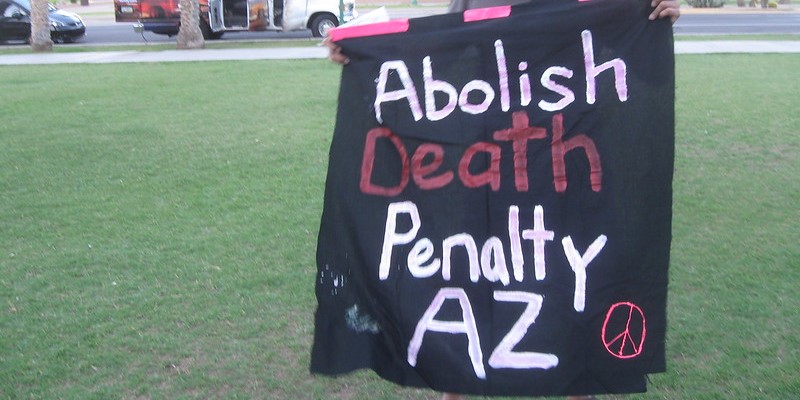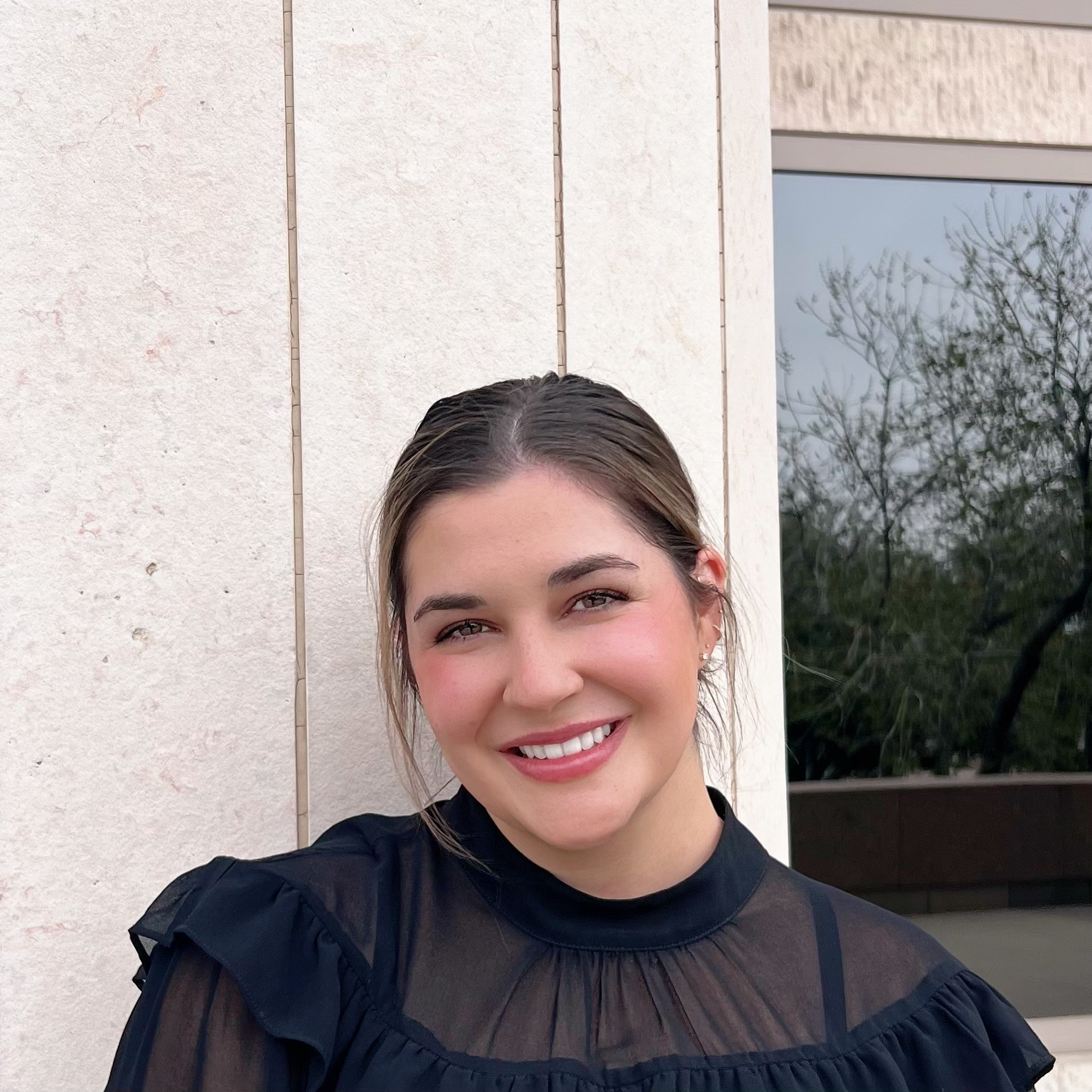 Sophie is a 2L Staff Writer for the Arizona State Law Journal. Sophie is from Colorado and earned her B.S. in Accounting and Corporate Finance at Colorado State University in Fort Collins. She is interested in working as a federal prosecutor after graduation. In her free time, Sophie enjoys baking and googling "adoptable dogs near me."