By Andrew Ford. 
NFL Player Files Suit Over NIL Deal 
In the new frontier of Name, Image, and Likeness (NIL) contracts for college and high school athletes, a complaint recently filed by Chicago Bears defensive tackle Gervon Dexter, Sr. confirmed what some NIL critics feared: manipulation and coercion of young athletes. 
Dexter, a second-round pick out of the University of Florida in the 2023 NFL Draft, signed an agreement with Big League Advance Fund on May 16, 2022. Under the agreement, Big League Advance Fund agreed to pay Dexter a one-time fee of $436,485 in 2022 in exchange for the rights to use his NIL during his college and professional career. More controversial, though, the agreement obligated Dexter to pay Big League Advance Fund 15% of Dexter's pre-taxed NFL earnings for 25 years. Dexter's rookie contract will pay him almost $7 million; if the agreement is valid, he will owe Big League Advance Fund north of $1 million. To put that percentage into context, the NFLPA caps the percentage an agent can take on an NFL contract at 3%.
On September 1, 2023, Dexter filed a complaint in U.S. District Court in Florida, claiming the agreement is void and unenforceable.
The Argument? The Agreement is Void under Florida Law 
Dexter asserts that the agreement is void and unenforceable for violating Florida's NIL statute and Athlete Agent statute. First, the NIL statute in effect at the time Dexter signed the agreement stated, "The duration of a contract for representation of an intercollegiate athlete or compensation for the use of an intercollegiate athlete's name, image, or likeness may not extend beyond her or his participation in an athletic program at a postsecondary educational institution." Thus, Dexter claims that the agreement is void under the NIL statute because the agreement extended beyond his time as a football player for the University of Florida.
Second, Dexter argues the agreement violates the Athlete Agent statute because the statute defines an "agent contract" as "a contract or agreement in which a student athlete authorizes an athlete agent to represent the student in the marketing of the student's athletic ability or athletic reputation." Agent contracts must contain a specific warning in the contract that includes a mandate to report the contract to the university's athletic director. Finally, under the statute, agents must have a license to sign student-athletes to agent contracts. If a contract does not conform with the licensing requirements of the statute, it is void and unenforceable.
Dexter asserts that the agreement is void and unenforceable because the agreement did not comply with several components of the Athlete Agent statute: it did not contain a specific warning, Big League Advance Fund did not report the agreement to the University of Florida athletic director, and Florida did not license anyone working for Big League Advance fund.
The Importance of State Statutes in the NIL Landscape 
The litigation in this case has barely begun and it is not clear how this case will be resolved, but even the filing of the complaint raises complex issues.
First, the Dexter case illustrates the importance of state statutes in the NIL landscape. Noticeably, Dexter's lawyers did not include any classic contract defenses—one could imagine an unconscionability argument based on the terms of the agreement. The complaint relies solely on the NIL and Athlete Agent statutes to protect Dexter from what Florida Rep. Chip LaMarca, the original proponent of the NIL legislation in effect at the time, called a "predatory loan."
In early 2023, however, Florida altered its NIL statute and removed the protections that Dexter relied on. The current NIL statute offers essentially no protections for student-athletes. The statute merely requires universities to conduct financial literacy courses for student-athletes and immunizes universities from damages to a student-athlete's ability to profit from their NIL. The statute no longer prohibits agreements from extending into a student-athlete's professional career.
This new statute adds more intrigue to the resolution of Dexter's lawsuit. Say, for example, that the court holds the agreement void and unenforceable because it violated the NIL statute's prohibition of contracts extending into a student-athlete's professional career. Since the NIL statute no longer prohibits NIL deals from extending into a player's professional career, effectively only the Athlete Agent statute can protect student-athletes. Imagine, however, that the court also held that Big League Advance Fund was not an agent under the Athlete Agent statute. But if businesses like Big League Advance Fund are not agents and thus not subject to the Athlete Agent statute, student-athletes could more easily and more frequently agree to these types of "predatory loans" without statutory protections.
Arizona's NIL and Athlete Agent Statutes Mirror Florida's 
Arizona's NIL statute, much like Florida's current NIL statute, provides little protection for student-athletes. It defers primarily to the NCAA's rules regarding NIL contract regulations and requires agents representing student-athletes in Arizona to comply with Arizona's version of the Athlete Agent statute, which is almost identical to Florida's. As such, the resolution of the Dexter lawsuit could prove persuasive for Arizona courts in the event that an Arizona student-athlete agreed to a similarly unfair contract.
In the absence (or disappearance) of strict NIL legislation, states will have to fall back on statutes like Florida's Athlete Agent statute. Florida's and Arizona's athlete agent statutes are similar because both states adopted (or slightly modified) the Uniform Athlete Agent Act (UAAA). The UAAA draft was finalized in 2000, and 42 states adopted the statute by 2019. As discussed in Dexter's case, these UAAA statutes apply to "a contract or agreement in which a student athlete authorizes an athlete agent to represent the student in the marketing of the student's athletic ability or athletic reputation." However, is a "student's athletic ability or athletic reputation" sufficiently broad to encompass a contract based on a student-athlete's NIL? This question could be resolved in Dexter's case. Either way, state legislatures likely need to reevaluate and perhaps alter their current version of the UAAA to sufficiently protect student-athletes from predatory companies attempting to capitalize on their inexperience and lack of representation.
Conclusion 
The question lingers whether Florida's statutes will provide relief to Gervon Dexter. Perhaps this contract is fair play by two able and willing parties; perhaps it is manipulation and exploitation by a stronger party looking to take advantage of student-athletes. Regardless, this case presents a wake-up call to athletes and legislators alike. Athletes, be wary of quick cash up front in exchange for significant payments down the line. Legislators, reevaluate existing laws and decide if state laws should protect against this kind of behavior. In the new frontier of NIL, Gervon Dexter could serve as a guiding post for all future legislation and regulation.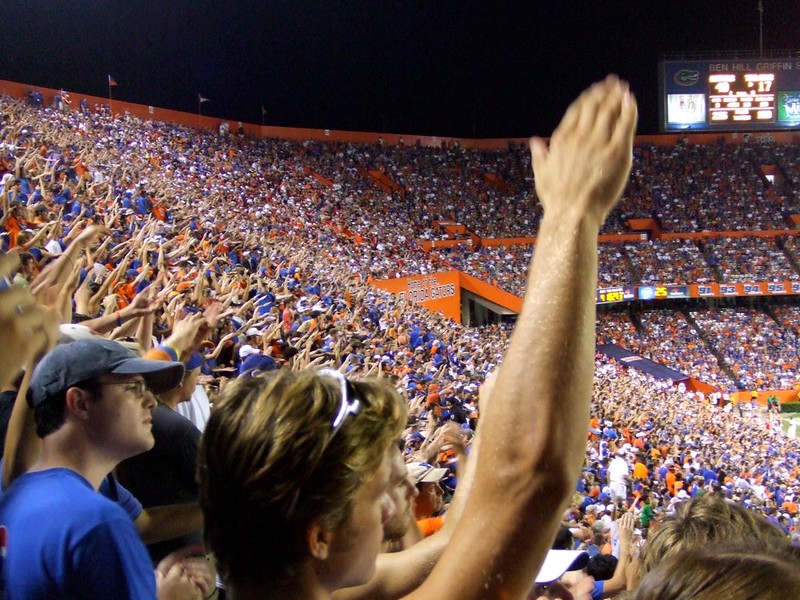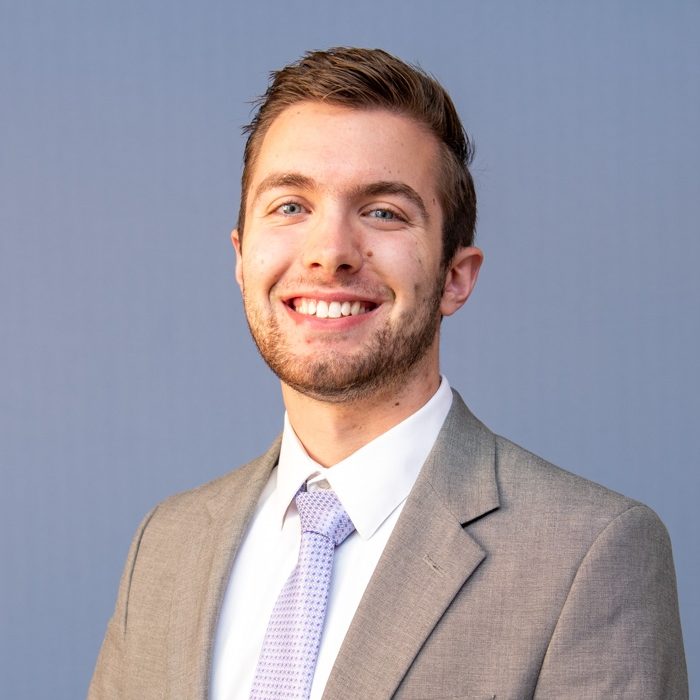 Andrew, a second-year law student, grew up in Urbana, Ohio, and attended Case Western Reserve University majoring in Political Science and Economics with a minor in Public Policy. Andrew spent his first summer as a Summer Associate for Greenberg Traurig's Phoenix office and will be returning there next summer. His legal interests include transactional law, sports law, education law, and public policy.