By Rob Curl. 
In December 2022, Arizona's Water Infrastructure and Finance Authority (WIFA) unanimously passed a nonbinding resolution in support of a seawater desalination project in Mexico. The proposed plant would be built by Israel-based company IDE Technologies near Puerto Peñasco, Sonora, where it would process saltwater from the Gulf of California and pipe as much as 300,000 acre-feet of potable freshwater to Arizona. WIFA's resolution signals growing enthusiasm for desalination as an answer to Arizona's water woes, but the project has been met with plenty of skepticism.
Arizona's Water Problem
Proponents of desalination argue that Arizona's water supply is dwindling and that this is already affecting the state's development. Year by year, the drying climate in Western states leaves less water in the Colorado River to sustain Arizona communities. Unsustainable groundwater pumping has compounded this problem, causing an alarming drop in water tables around the state. In January of this year, Governor Katie Hobbs unsealed a report revealing that Phoenix's West Valley is projected to fall far short of its groundwater needs over the next century.
With this scarcity in mind, Arizona policymakers are clamoring to secure water for decades to come. In his State of the State address last year, former Arizona governor Doug Ducey unveiled a $1 billion plan to prioritize water infrastructure, including desalination. A desalination project promises to supplement the diminishing amount of water flowing through the Central Arizona Project (CAP) canal, potentially providing enough water to supply all current Arizonans. IDE hopes to begin delivering desalinated water as early as 2027.
Concerns About the Desalination Proposal
Concerns over the desalination proposal seem to fall into three categories: high cost, environmental impacts, and the project's unusually rushed timeline for approval. 
Cost
Although construction of the $5.5 billion plant would be privately financed, Arizona would commit to buying the plant's water for one hundred years. At over $2,500 per acre-foot—substantially more than Arizonans currently pay for CAP water—that could be a significant financial commitment. However, company officials argue that homeowners' water bills may only go up "by just a few dollars a month." Much like similar desalination plants in California, Arizona would be required to pay for the water even during wet years when the state doesn't need it. 
Opponents argue that the project should not move forward until Arizona weighs cheaper alternatives that could take effect much sooner. For instance, using price signals to encourage water conservation through a conservation-oriented water rate structure could ensure that all Arizonans get the water they need while providing an economic incentive to reduce unnecessary consumption. Another less costly option would directly address the agricultural sector, which consumes about 74% of the state's available water supply. Flood irrigation uses far more water than sprinklers, drip, and micro-irrigation, but switching over from flood irrigation to water-conserving methods requires a costly investment. The state could strongly subsidize this investment and still spend less than it would on desalinated water. 
There are other avenues to consider, as well: laws that encourage rainwater harvesting; grass-to-xeriscape programs; incentivizing drought-tolerant crops; placing solar panels over the CAP canal to reduce evaporation; and "agrivoltaics," using solar panels to shade crops and reduce water consumption. 
Environmental Effects
Critics raise serious concerns about the environmental impacts of the proposal. For instance, the plant would require massive amounts of energy to power desalination, it would need to dispose of briny wastewater into the sea, and the pipeline would be built across sensitive habitats, including the scenic Organ Pipe Cactus National Monument. 
IDE's 46-page proposal purports to address each of these concerns. It asserts that its state-of-the-art design features "low energy consumption" and that it will "commit to use renewable energy where commercially feasible."  The plant's diffusers, according to IDE, ensure that the briny wastewater will be returned to the ocean in a way that "prevents impacts on the marine environment." And, last, IDE contends that its 200-mile-long proposed pipeline is based on the "most economic and environmentally friendly route." 
Rushed Approval Process 
It is too soon to say whether these economic and environmental critiques hold water. The project likely will need to undergo extensive environmental impact assessments, and policymakers in Arizona and Mexico will need to carefully consider whether this project makes economic sense. But critics on both sides of the border have pointed out that the process feels suspiciously rushed. 
According to AZ Central opinion editor Joanna Allhands, IDE presented the project during a "hastily called" subcommittee meeting for a new WIFA board lineup that had only met twice before. Although the project had "apparently been in the works for nearly four years," IDE wanted to submit its application for federal review within the week, and it asked that the state declare its support for the project. "[T]he committee unanimously voted to send the resolution to the full board on Tuesday for discussion and a possible vote—just four days after the whole thing was pitched publicly." 
IDE'S proposal also stated that it had "done its due diligence to ensure that the Sonoran government is supportive of the project moving forward." But in February of this year, Sonoran officials disputed this, criticizing IDE for misrepresentation and a "lack of ethics." According to them, they had only met with IDE to discuss desalination generally, and "[a]t no time was there talk of the provision of desalination to supply water to Arizona." 
Conclusion 
The desalination plant enjoys enthusiastic support from some Arizonans as a potential solution to the state's long-term needs. But it must also contend with a contingent of critics who argue that the project is overly expensive, environmentally damaging, and improperly rushing the approval process. As Arizona's climate continues to get drier and hotter in the years to come, only time will tell whether IDE's proposed desalination plant will come to fruition or whether it's just a mirage.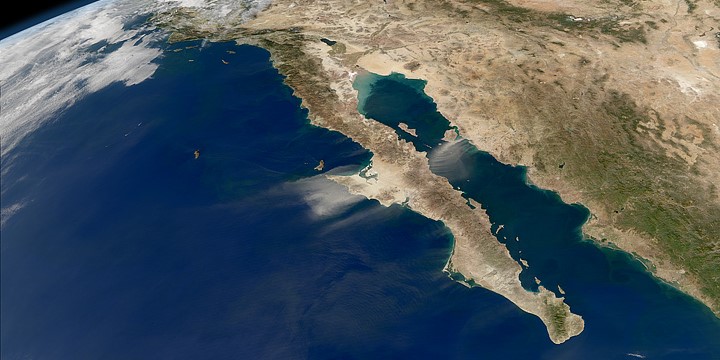 Rob Curl is a 2L Staff Writer from Tucson, AZ, interested in Energy & Natural Resources Law. Before law school, Rob attended the University of Southern California and worked for several years as a classical musician in Chicago, IL.